Christian Science Monitor: "Hizbullah's attacks stem from Israeli incursions into Lebanon"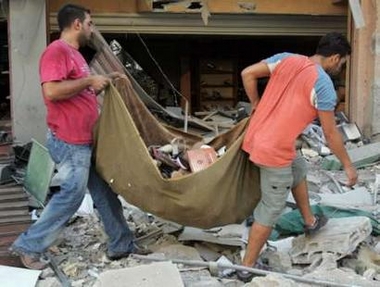 writes: "As pundits and policymakers scramble to explain events in Lebanon, their conclusions are virtually unanimous: Hizbullah created this crisis. Israel is defending itself. The underlying problem is Arab extremism.
"Sadly, this is pure analytical nonsense.
"Hizbullah's capture of two Israeli soldiers on July 12 was a direct result of Israel's silent but unrelenting aggression against Lebanon, which in turn is part of a six-decades long Arab-Israeli conflict."